10.6: Mfano wa Historia ya asili (Karne ya 18)
Last updated
Page ID

165601
\( \newcommand{\vecs}[1]{\overset { \scriptstyle \rightharpoonup} {\mathbf{#1}} } \) \( \newcommand{\vecd}[1]{\overset{-\!-\!\rightharpoonup}{\vphantom{a}\smash {#1}}} \)\(\newcommand{\id}{\mathrm{id}}\) \( \newcommand{\Span}{\mathrm{span}}\) \( \newcommand{\kernel}{\mathrm{null}\,}\) \( \newcommand{\range}{\mathrm{range}\,}\) \( \newcommand{\RealPart}{\mathrm{Re}}\) \( \newcommand{\ImaginaryPart}{\mathrm{Im}}\) \( \newcommand{\Argument}{\mathrm{Arg}}\) \( \newcommand{\norm}[1]{\| #1 \|}\) \( \newcommand{\inner}[2]{\langle #1, #2 \rangle}\) \( \newcommand{\Span}{\mathrm{span}}\) \(\newcommand{\id}{\mathrm{id}}\) \( \newcommand{\Span}{\mathrm{span}}\) \( \newcommand{\kernel}{\mathrm{null}\,}\) \( \newcommand{\range}{\mathrm{range}\,}\) \( \newcommand{\RealPart}{\mathrm{Re}}\) \( \newcommand{\ImaginaryPart}{\mathrm{Im}}\) \( \newcommand{\Argument}{\mathrm{Arg}}\) \( \newcommand{\norm}[1]{\| #1 \|}\) \( \newcommand{\inner}[2]{\langle #1, #2 \rangle}\) \( \newcommand{\Span}{\mathrm{span}}\)\(\newcommand{\AA}{\unicode[.8,0]{x212B}}\)
Mchoraji wa kisayansi ni msanii anayeandika sehemu ngumu za mimea, wanyama, au ndege. Kutumia kalamu nzuri, penseli, na majiko ya maji, msanii huchora vipengele vidogo na maelezo mazuri, na kuunda mfano. Pamoja na ugunduzi wa ulimwengu mpya, kulikuwa na riba kubwa katika mimea na wanyama katika maeneo mbalimbali, wengi wao haijulikani kwa Wazungu na kuchukuliwa kuwa ya ajabu na ya kigeni. Wapelelezi mara nyingi waliajiri vielelezo ili kuongozana nao kwenye uchunguzi wao kurekodi uvumbuzi usio wa kawaida, ushahidi wa kile walichokutana.
Sir Joseph Banks (1743-1820) alihitimu kutoka Chuo cha Eton, ambako alianzishwa kwa botania, obsession kwa maisha yake yote. Benki (10.27) alikuwa mtaalamu wa mimea ya Kiingereza, naturalist, na msanii wa kisayansi akikusanya kila kitu alichokiona katika ulimwengu wa asili, akileta picha za ajabu kurudi Uingereza. Benki ilisafiri hadi Newfoundland, Labrador, na alikuwa kwenye safari kuu ya kwanza ya Kapteni James Cook kwenye Endeur (1768-1771) akitembelea Australia, New Zealand, Tahiti, na Brazil. Mimea ikawa kitu cha kukusanya huko Ulaya, vielelezo vya ulimwengu usiojulikana, na makusanyo ya Benki yalikua kwa kiasi kikubwa. Katika safari ya jitihada, idadi kubwa ya mimea na wanyama wasiojulikana walikuwa kumbukumbu katika michoro na picha za kuchora za ulimwengu wa asili (10.28). Baada ya kurudi nyumbani Uingereza, Banks aliajiri wasanii kadhaa kumaliza michoro kutoka safari na kuchora sahani za shaba ili kuzalisha maagizo.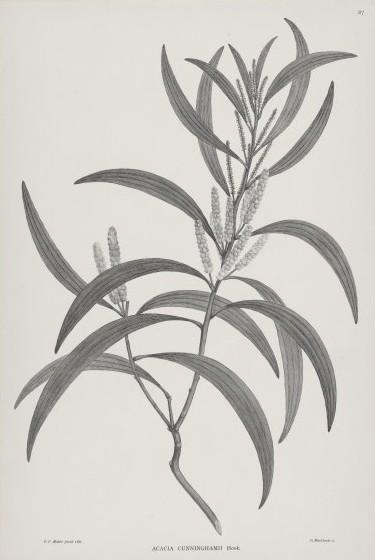 INTERACTIVE PAGE: Vielelezo vya mimea katika Makumbusho ya Historia
Sir Joseph Banks alitetea ukoloni wa Uingereza katika Australia na kuanzisha mikaratusi na miti ya mshita duniani. Alikuwa marafiki na Carl Linnaeus na akawa mshauri wa Mfalme George III, aliyeunga mkono safari za ugunduzi. Benki imeandika maelfu ya mimea, ndege, na wanyamapori, na mkusanyiko wa michoro za mimea kutoka safari zake zilichapishwa mwaka 1990 zenye kiasi cha 35.
Sydney Parkinson (1745-1771), Quaker wa Scottish, alikuwa mchoraji wa mimea ambaye alisafiri na Joseph Banks kwenye HMS Endeour. Parkinson alichota vielelezo zaidi ya 1000 kwenye safari hiyo, akiishi katika cabin ndogo, iliyojaa kwenye mashua. Maandishi yake ya sampuli yalikuwa makubwa, na hata kama Parkinson alikufa kwa kuhara damu katika safari, Banks alileta ukusanyaji wa Parkinson nyumbani kwa Uingereza. Serrata ya Banksia (10.29), Banksia Integrifolia (10.30), na Banksia Dentata (10.31) ni michoro za rangi na Parkinson wakati spishi zilikusanywa kwenye Botany Bay, Australia. Kuongezewa kwa watercolor baada ya sketched kuletwa mmea kwa uhai, maelezo ya miundo ya majani ya nje ni wazi kama picha.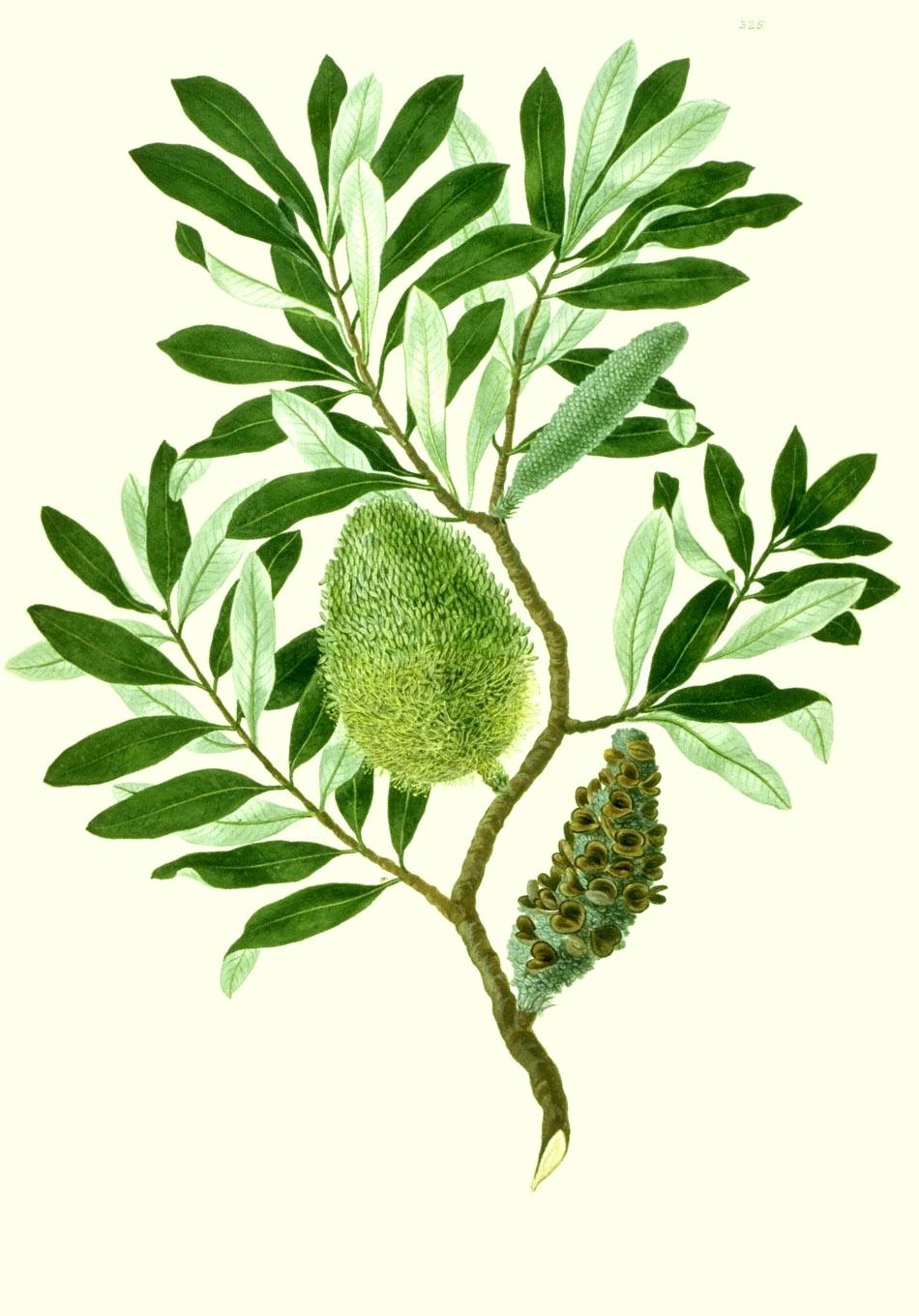 Mchoraji mwingine maarufu wa asili alikuwa John Audubon (1785-1851), alibainisha kwa nyaraka zake za kina za ndege wa Marekani katika makazi yao ya asili. Moja ya kazi maarufu zaidi ya Audubon ni kitabu The Birds of America, kilichochapishwa kwanza mwaka wa 1827 na kinachukuliwa kazi nzuri zaidi za ornithological zilizoandaliwa. Audubon alikuwa na njia ya pekee ya kuwasilisha ndege Uturuki mwitu (10.32) na wanyama katika kazi yake kwa kulenga mnyama na kuiweka katika background ya kina Maombolezo Dove (10.33). Angeweza kuchora katika upeo wa karibu, akiweka mtazamaji mahali pake.
Audubon alijenga masomo yake kwa muhimu zaidi kuliko picha za ukubwa wa maisha, ambayo ikawa mafanikio ya mara moja nchini Uingereza. Uonyesho mkubwa sana wa ndege Ivory-Billed Woodpecker (10.34) katika mazingira yao ya asili iliunda urithi, moja ambayo inaendelea leo na Audubon Society.
George Heriot (1759-1839) alikuwa mchoraji wa maji na kuonyeshwa uchoraji wengi kwenye Chuo cha Royal cha Sanaa nchini Uingereza. Mwanzoni kutoka Canada, alitumia muda mwingi nje, akipata mazingira kwenye turuba. Mtindo wake usio wa kawaida wa uchoraji wa maji uliingizwa kwa muda mrefu, brushstrokes pana pamoja na kazi ya kina. Katika Kijiji cha Chippawa karibu na maporomoko ya Niagara (10.35), alijenga Daraja la Wafalme huko Chippawa, Ontario, akitumia rangi nyepesi na vivuli virefu. Heriot pia alichapisha vitabu viwili kuhusu safari zake kupitia Kanada.